Flapjack Flipper (Serving Pancakes)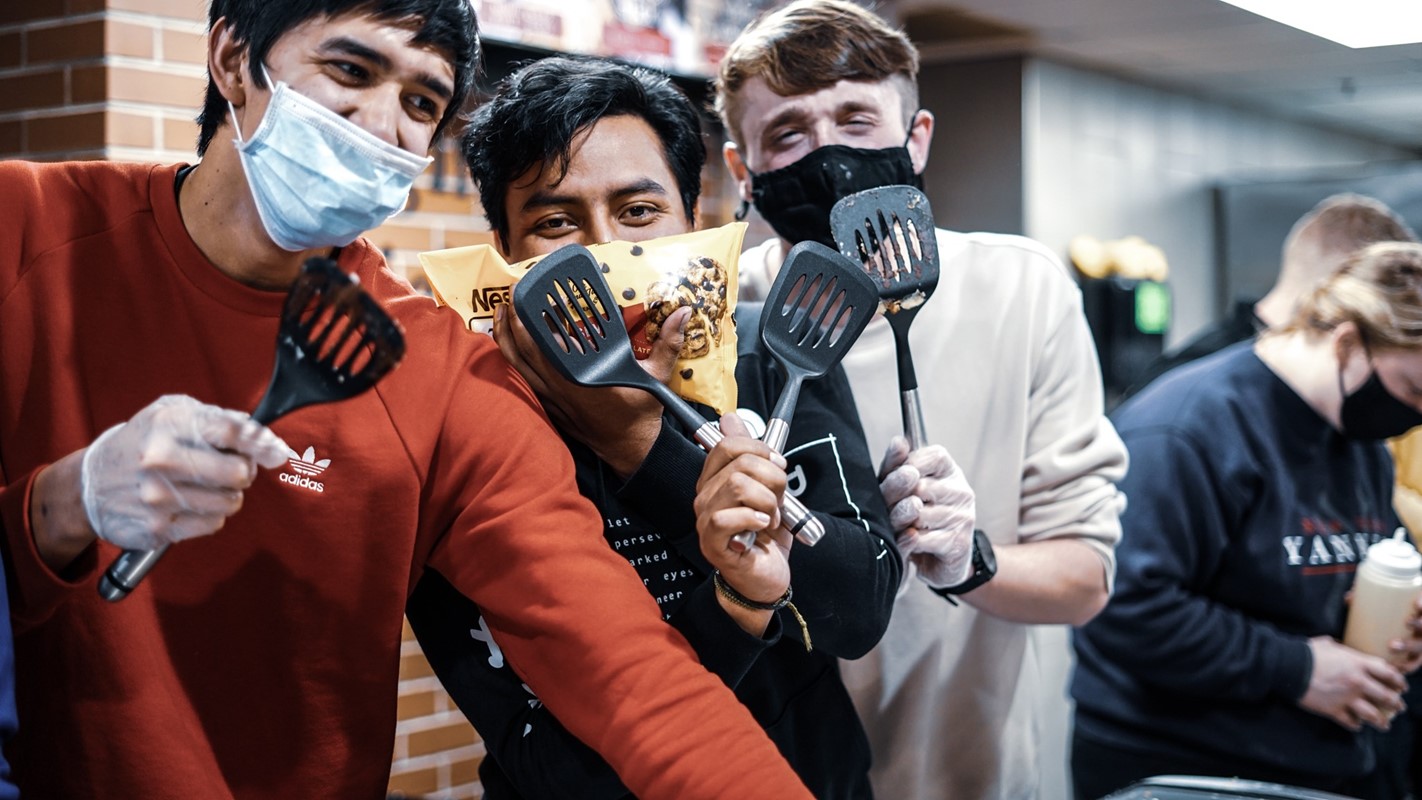 DESCRIPTION
As a Flapjack Flipper, 
you will serve pancakes
to
UofL students on campus. We serve pancakes every Thursday at 9PM at our space (323 W Cardinal Blvd).  Each week students come to our space for board games, conversation and a late night meal! We're looking volunteers who are willing to setup, cleanup and serve pancakes on Thursdays at UofL.
GOAL:
Pancakes is a
high-invitation opportunity
for UofL students to
come and see what a Christian community looks like
. We help students take their first step with Jesus by creating a space for intentional conversations to happen. 
DETAILS
Where do I go?

We serve pancakes at Ignite every Thursday night
It's located at 323 W Cardinal Blvd (on UofL's campus)

What time should I be there?

Here's the schedule for Pancakes on Thursdays

8:30 PM - SETUP - Volunteers arrive and help setup
9:00 PM - SERVE - Students arrive (start serving pancakes)
11:00 PM - CLEANUP - Begin cleaning up the Ignite space

What is the commitment?

We ask for a one semester commitment

Option 1: Once during the semester
Option 2: Once per month (~5 pancake nights)
Option 3: Once per week (~30 pancake nights)

Should I bring anything?

Nope. All we need you to do is limber up that wrist.
We'll have everything you need to make the perfect flapjack (aprons, spatulas, etc)

Where can I park?

You'll be able to park on the street in front of Cardtowne
There's free parking after 6PM
Contact Info
Caleb Garza
(512) 539-9942
323 W Cardinal Blvd
Louisville, KY 40208
Stories
No stories have been posted for this opportunity yet.